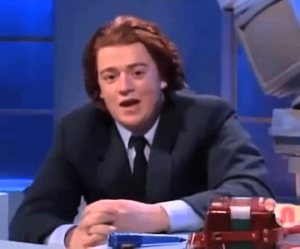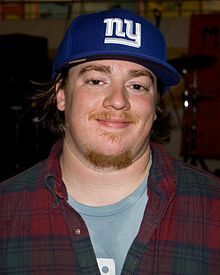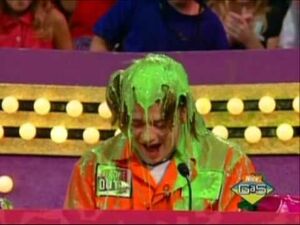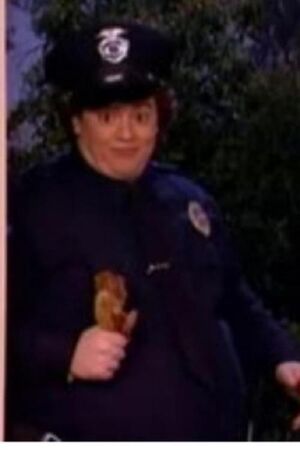 Daniel "Danny" Tamberelli (born February 8, 1982) is an American actor, comedian, and musician. He was born in Wyckoff, NJ, and he is known for his work on All That for seasons four to six. 
Biography
[
]
He graduated from Hampshire College where he got a bachelor's degree in Interdsciplinary Arts focusing on music and booking management. Speaking of music, he is the bassist for several bands including Jounce, which he also sings for.
Danny's acting life began when he played Jackie on the TV show adaptation of The Baby Sitters Club, before getting his big break as Little Pete on Nickelodeon's The Adventures of Pete & Pete. (Fun fact: While filming an episode, Iggy Pop blew Danny's guitar amplifier while teaching him to play a song by The Stooges.)
Danny also provided the voice of Arnold for the Magic School Bus series, as well as appearing in several films including The Mighty Ducks. (Coincidentally, Kenan Thompson was featured in D2, the film's first sequel.) He is known for his work on All That for seasons four to six, as well as his work as a regular panelist on Figure It Out. He was very commonly slimed on the show, to which he performed his signature "head flip" to cover
Danny also voiced Alexander in the 1990 film adaptation of Alexander and the Terrible, Horrible, No Good, Very Bad Day. He was the narrator Children's game I See Sue, and he sang the game theme song as well. Danny voiced Jimmy De Santa in Grand Theft Auto V.
Characters
[
]
Janitor Gaseous - Dullmont Jr. High
Bwah - Bacteria 
Francis the Caveman
Bo Stallion - Channel 6 1/2 Sports
Boring Man 
Robber - The Inconvenience Store
Cheeseburger Doyle (voice)
Jack Campbell, Fat Cop
Crouton - USS Spaceship
Robert Freeman - Ask Ashley
Himself - Vital Information (seasons 5-6)
Hairy Spice - The Spice Boys
External links
[
]