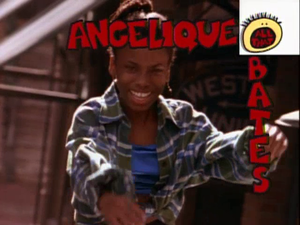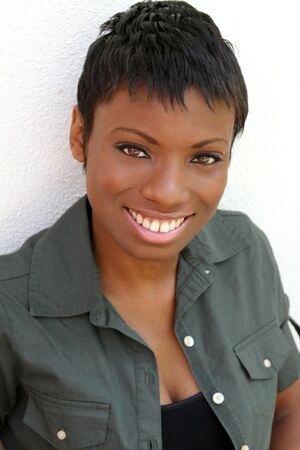 Angelique Bates (born on December 1, 1980 in Los Angeles, California) is an American actress & comedienne who was a main cast member of All That from 1994 to 1996.
She first started her career as an infant starring in a Borax commercial. She was later featured in a commercial for AT&T and co-starred in the 1994 short film "Sweet Potato Ride."
Angelique's agent (who discovered her at an Ivar Theater talent competition) sent her out on an audition for All That where she did an impression of Steve Urkel among other things. After four or five auditions, she officially became a cast member of the series.
After her contract expired, Angelique decided not to renew it, becoming the first All That cast member to leave the show. She was replaced by Amanda Bynes, but returned in 2000 for the show's 100th episode.
After that, she went on to guest-star on television shows such as Strong Medicine and Boston Public. She also had an uncredited role in the 2003 film Thirteen. Angelique also dabbled in music under the name "Alizay."
In 2016, Angelique revealed that she was abused physically, mentally and emotionally while working on All That and at one point, Child Protective Services were called, but no action was taken.
These days, Angelique is active in the entertainment business as a stand-up comedienne and is the mother of two children.
She also does a lot of speaking engagements for anti-bullying and domestic violence. She has also done several projects on her YouTube channel with her former "All That" co-stars Katrina Johnson and Alisa Reyes.
Has two children: a son and a daughter
Is of Haitian/Native American descent
Performed her first professional paid stand-up gig at the Laugh Factory when she was 16 years old
Co-wrote, produced & starred in her own pilot featuring Eric Benet
Community content is available under
CC-BY-SA
unless otherwise noted.